JCA Engineering, a leading provider of building engineering services, interior fit out, service and maintenance and design services, is celebrating its 15th anniversary this year.
The business has become a trusted partner to many commercial, technology, science and government organisations, with engaged and motivated staff, working in a healthy environment with a positive culture, culminating in strong client retention and successful referrals to new clients.
Ian Jackson, JCA's founder and Chairman, said: "This is a very special time for us as we approach JCA's 15th anniversary. I would like to take this opportunity to thank all our employees, clients and suppliers for their continuous support over the many years. With your help we continue to build a strong and well-established business, known for delivering the highest quality of work and expertise."
Steady growth
JCA Engineering was incorporated in 2004 by a team of engineers who each held in excess of 20 years of experience within the building engineering services sector, data centre and critical services sector and air conditioning product manufacturing industry.
The company has grown over the last 15 years, not only by reaching out and forming new and evolving client relationships, but also in embracing change over the period; understanding the need for change and to ever improve the service level provision, the need to also excel beyond client expectation and to adapt to changes in markets and sectors in which JCA operates. Whilst the business has always performed well in the context of the economic conditions in all the trading periods, it holds the belief that constant improvement should be sought, achieved by challenging assumptions, so as to enhance the service delivery.
Today, JCA is a multi-disciplinary, engineering led organisation providing services to a diverse range of business sectors and end user clients. The company has many facets, not just delivering a broad spectrum of engineering, maintenance, interior fit out and consultancy services, but also managing and mitigating client specific operational risks, particularly in operational and critical environments.
Recent successes
JCA's vision is to provide engineering and business excellence and to be recognised as leading the industry in innovation and service. The company has had many successes over the years, some of the biggest and most recent ones include full design and build of the state of the art data centre, KAO Data London One, part of the new data centre campus in the Harlow Enterprise Zone. The project was completed and handed over in late 2017.
The following year, in 2018, JCA's D&B project received nominations for various industry awards. In April, the company was shortlisted for the 2018 DCS Awards in the category "New Design/Build Data Centre Project of the Year" for the KAO Data London One project. Later in the year, KAO Data and JCA were shortlisted in the prestigious global DCD Awards 2018 in the category "Design Team of the Year".
Paul Finch, Chief Technical Officer at KAO Data, said: "The discovery of fibre optic technology on this site fifty years ago, has been fundamental to the world's economic development. The KAO Data Campus encapsulates this legacy and reaffirms the UK's position as a global business hub. We are proud to be working with JCA Engineering on London One, which aims to deliver market leading efficiency. Our technical infrastructure will provide the highest standard of data resilience and operational sustainability, making it ideally placed to support local and international businesses."
JCA's focus on delivering the highest levels of sustainability has also resulted in Kao Data London One achieving BREEAM Excellent Certification.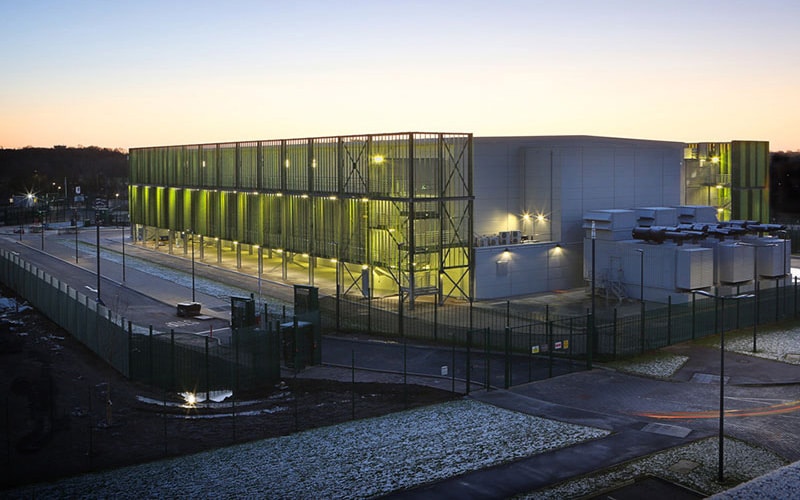 That same year, JCA was awarded a maintenance contract with the Chelsea & Westminster Hospital NHS Trust. The company has previously delivered several projects for the hospital, such as the design and construction of an HVAC infrastructure upgrade to cater for a new NICU and ICU expansion project. The new appointment helped strengthen JCA's reputation and position on the market as a reliable and trusted engineering and maintenance services supplier.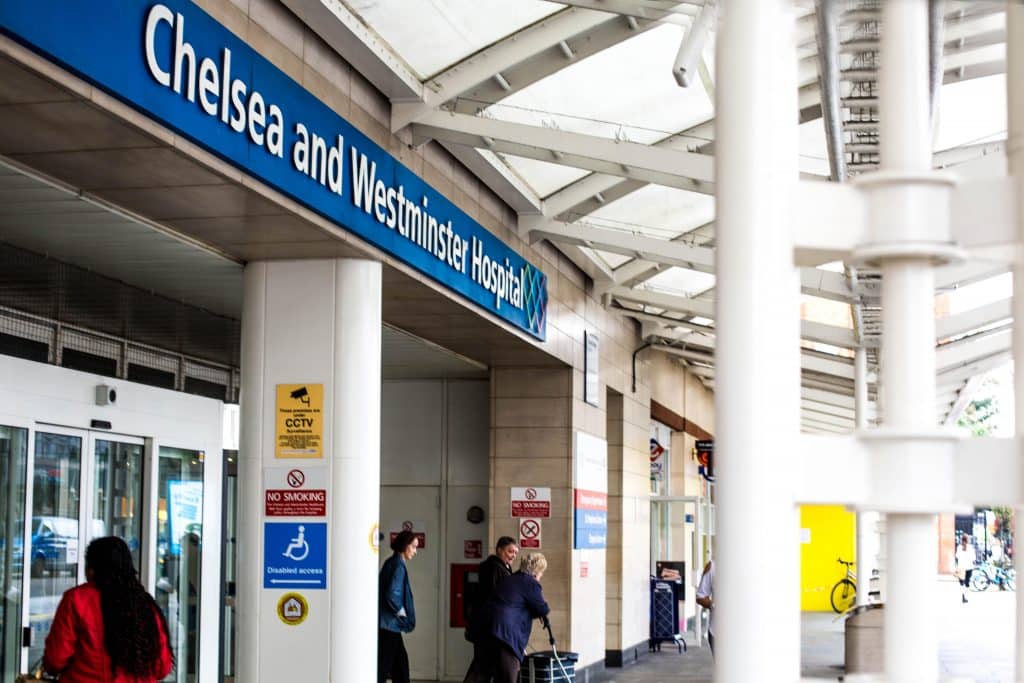 JCA's philosophy, culture and its people
The JCA philosophy in relation to management is client focused, managing engineering solutions, processes, procedures, whilst mitigating risk for the client as well as the business and the staff employed. JCA is a business that is as passionate about its people as it is for the creativity and imagination of its engineering.
The staff are key in ensuring the core business culture and ethos is maintained. The company employs a highly skilled, customer orientated team, bringing together a range of specialist technical proficiencies. Clients are assigned a team owner responsible for delivering unrivalled levels of customer service as well as industry expertise. This approach is consistent across all client engagements ranging from a mobile maintenance contract to a design and build construction project. In this way the JCA team understand the long-term orientation toward high levels of service and client retention, the output of which is detailed and considered thinking, ultimately solutions that consider the full life cycle of customer contracts and support our client's individual business drivers.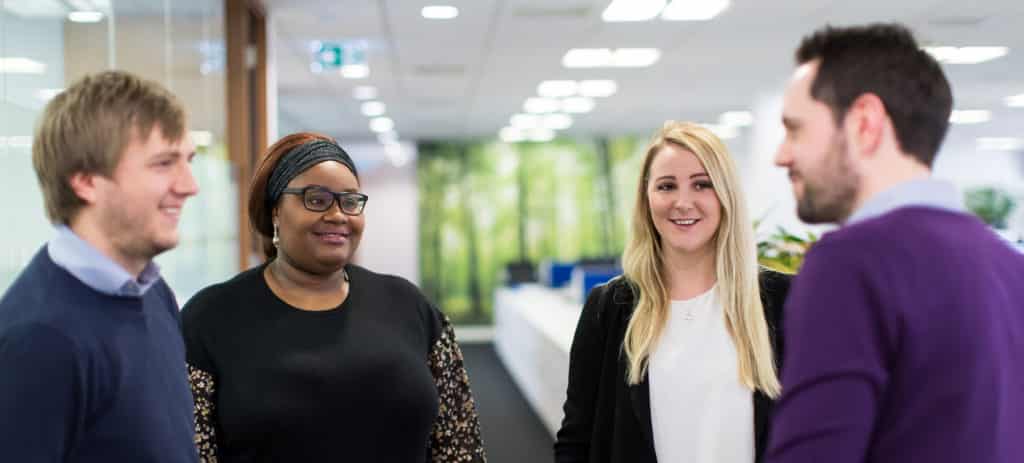 Leading the away in health and safety
JCA has always been committed to the health and safety of its employees, subcontractors and clients. In 2018, JCA issued its very first submission in the RoSPA Awards scheme and was subsequentially awarded the RoSPA Gold Award. The following year, 2019, was even more successful with yet another RoSPA Gold Award achieved, as well as the prestigious and coveted RoSPA Health at Work major trophy award. This latest award emphasised JCA's position as a leader in promoting health and safety and wellbeing within the business and throughout the supply chain.
In 2018 the company was delighted to celebrate with their Health & Safety Manager, Tina McGennity, who won Safety & Health Practitioner Magazine's 'Biggest Impact Award' for 2018. The annual awards celebrate people who have demonstrated excellence in their roles as managers and advocates of health and safety in the workplace.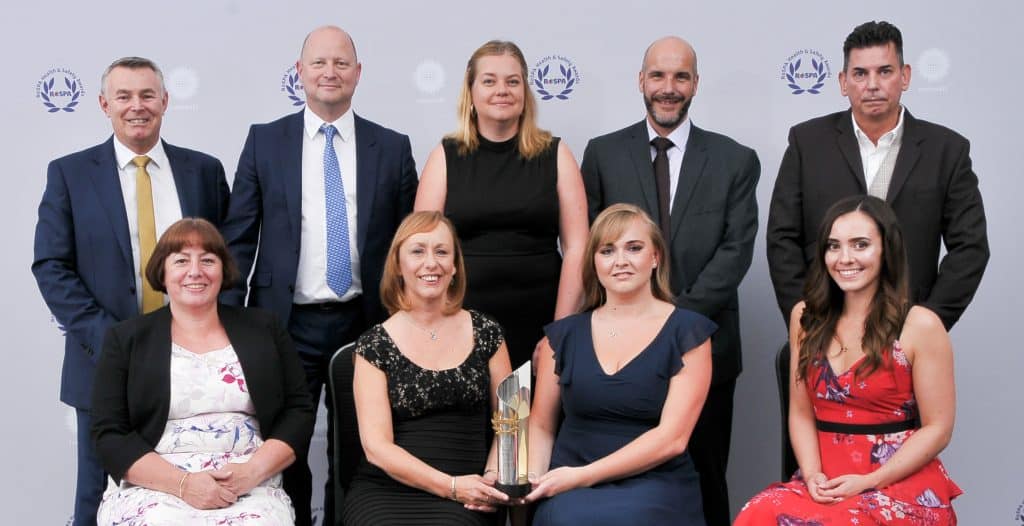 Driving innovation and continuous improvement
In today's highly competitive market, successful organisations must be open to change if they are to maintain their business advantage. Being forward looking and receptive to new ideas are essential elements of JCA's approach to continuous improvement. JCA is committed to regularly reviewing business methods and processes in the drive for improvement.
JCA's innovations range from tangible aspects such as advances in technology, machinery and systems as well as intangible aspects such as improvements in behavioural delivery, customer service and operational culture. All of the innovations are designed to improve service delivery to JCA's clients. The teams review every client's unique requirements and pursue the optimal approach to delivering a cutting-edge solution.
One of these is a recent design for new modular chilled beams for a critical care facility that met the guidelines set out within the associated HTM (Health Technical Memorandum) for Critical Care Facilities and promoted a reduction in energy usage within the hospital.
Having worked extensively within the healthcare sector, JCA decided to take additional measures to ensure that health and safety was at the forefront of all employees. Although JCA works closely within the guidelines set out within the numerous hospital and healthcare standards, it has created its own healthcare charter, "JCARE", which unifies the company's design, project and maintenance standards. JCARE promotes healthy, safe, visionary working policies in hospitals and healthcare organisations.
To further enhance its focus on innovation and continuous improvement, in late 2018 JCA took on a mentoring role in Goldacre's first accelerator programme, RElab. Launched by Goldacre, a leading real estate tech investment house, RElab was a 12-week mentor and pilot-led accelerator programme offering start-ups the opportunity to validate their products with industry leaders.
Tom Absalom, Managing Director at JCA, said: "As a business we are passionate about developing innovations that can improve our service delivery or help our clients. We are focused on supporting progress, being open minded and receptive to new ideas – all these are essential elements of JCA's approach to continuous improvement. We felt privileged to be taking part in Goldacre's accelerator, RElab, and working with ShapeDo, an Israeli-based company that provides design change management software for construction projects, on pilot testing and refining their offering."
Company outlook for the future
With several substantial projects already underway, new hard FM M&E maintenance sites within its portfolio and a healthy pipeline for the next few years, JCA's future is looking bright. Mindful of the difficult economic times ahead, the company intends to stay true to its ethos of delivering the highest quality of service and create long term relationships with its clients.