At JCA we are passionate about what we do and the diversity of our people. We support apprenticeships as they assist our talent strategy and allow us to recruit, retain and develop those who want to progress their careers and be equipped with skills for life. We ensure that both the educational and work activities are planned well in advance for our apprentices, so that joining us is a great experience.  
Introducing apprentices to all areas of the business and ensuring that all expectations are achieved are vital in the first few months to continue with the development of our new employees. It is a momentous journey and a great opportunity so we heavily invest our time and resources to create the best possible outcomes for our apprentices.
Meet our apprentice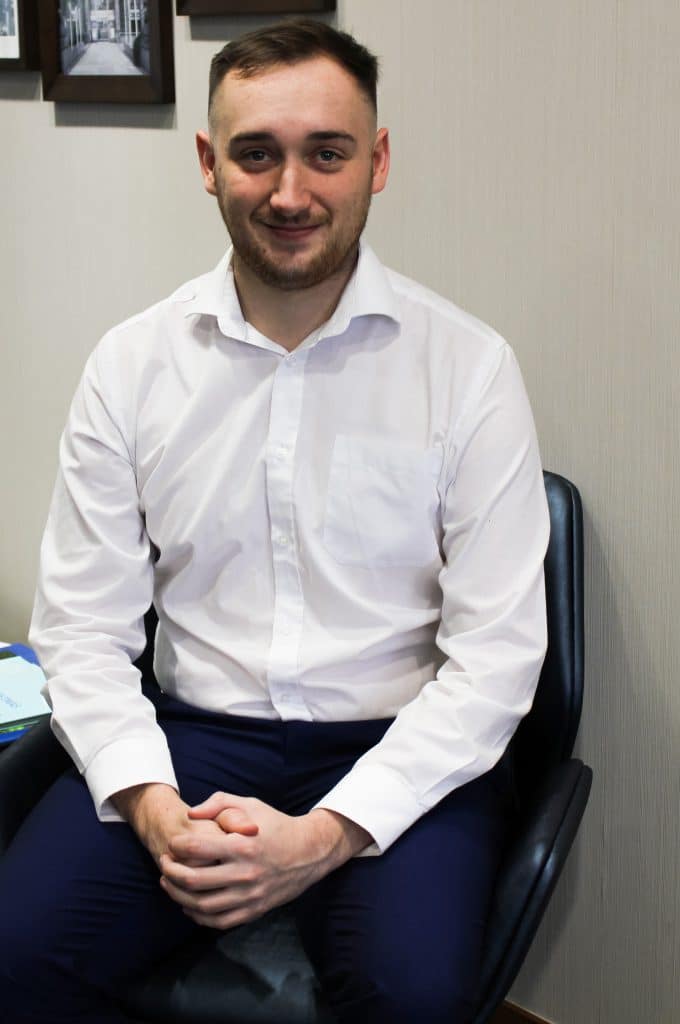 To celebrate this year's National Apprenticeships Week, we caught up with Jack Kemp, our Building Services Apprentice to find out why he decided to start an apprenticeship and how he's been enjoying it so far. Jack works at Chelsea and Westminster Hospital, one of JCA's resident maintenance sites in London. The estate includes the main site at Fulham Road as well as several smaller clinics in the area. Service provision includes planned preventive, reactive and building maintenance, external areas maintenance, energy and utility maintenance, fire safety systems and procedures, the estate's emergency and contingency planning, and statutory testing and is delivered by a team of around 30 engineers.
Jack, what made you want to start an apprenticeship in the first place? I wanted to do an engineering apprenticeship because I think this is the best way to get into an interesting line of work.
And why did you decide to choose JCA? I had an opportunity to speak to some of the company's senior management and expressed an interest in engineering. They told me about JCA and the things they do and suggested that I come to JCA and have an interview with the team to see if this was something I wanted to pursue.
What was JCA's communication like prior to you starting your apprenticeship?  JCA has been incredible right from the start, keeping me in the loop about what my course was and how it was developing. Emma Lee, our Organisational Development Lead, was particularly amazing, doing an incredible amount of work to get everything flowing smoothly.
How is the structure for your college learning so far? My college course so far has covered such a wide range of subjects from soldering tiny PCB boards to turning intricate parts on a lathe. I am currently doing a series of assessed tasks, now building up to my L2 Mechatronics qualification which I will have completed in June.
How did you enjoy the onsite experience at Chelsea & Westminster Hospital before starting the college course? Being at Chelsea & Westminster Hospital before starting college set me up for the things I was going to be learning. Before working at JCA, I had no real knowledge and understanding of the things that go into engineering.  Everyone on site was extremely helpful explaining how things worked and showing me around the hospital.
And finally, how is the first year of college going? My first year of college is going extremely well. All my teachers are fantastic, ranging from an ex Formula 1 mechanics to a former aerospace electronics engineer. The facilities at Oaklands College are amazing. In my first couple of months I have learnt how to create a piece on CAD, which then I used a 3D printer to bring it to life. 
If you are interested in becoming an engineering apprentice or would like more information on the apprenticeships scheme, get in touch with us – careers@jca.co.uk
For current vacancies and opportunities, including apprenticeships, please visit our Careers page.
For more information about JCA and our services, head over to Our services section.
To find out more about apprenticeships, visit the government's website – Apprenticeships.