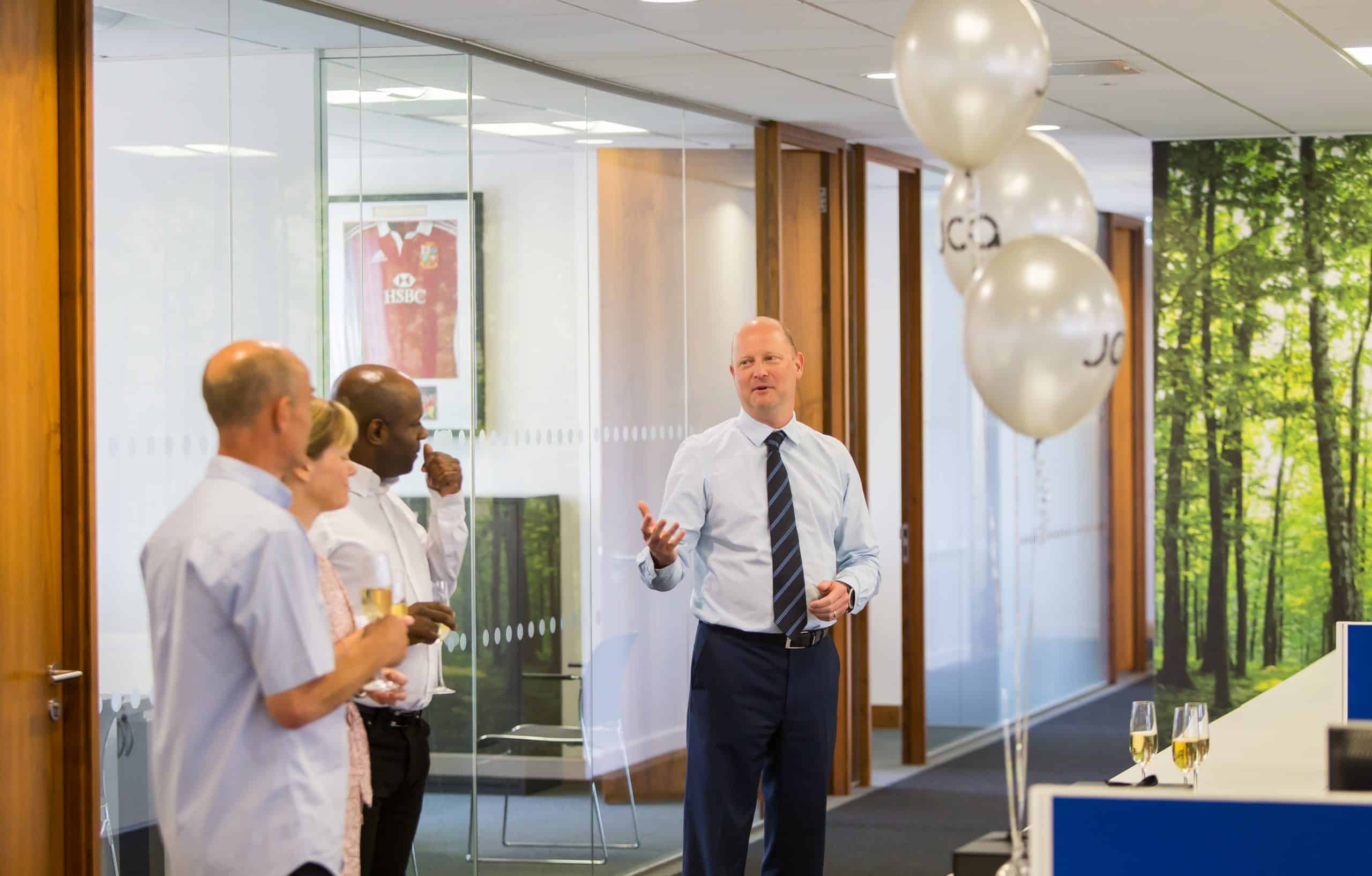 "At JCA we are building a positive, sustainable business that contributes towards our community by creating environmental and social value, as well as contributing to the broader societies in which we work." Ian Jackson, Managing Director, JCA.
We focus effort on our five core values – Safety, Trust, Quality, Sustainability and Transparency.
JCA is a business that is as passionate about its people as it is for the creativity and imagination of its engineering. People like to work for us, as well as in partnership with our business. Our combination of professional progress and work-life balance makes JCA a great place to work. It's incumbent upon every employee to work in a responsible and trustworthy way.
At JCA, we are proud of what we do and proud of each other. We are modest about our achievements, yet strive for recognition from our customers on a job well done.
We care
We appreciate that what we do is influenced by third parties. These include local community groups and apprentice and work experience programmes for local schools and colleges.
We conserve
JCA actively pursues energy reduction schemes and adheres to a strict recycling procedure throughout the business.
We are fully committed to improving environmental performance across all our business activities and encourage our clients, supply chain and other business partners to do the same. This includes the reduction of natural resource consumption, through improving paper efficiency and reducing energy usage, minimisation of F-Gas/ODS loss from maintained refrigeration equipment and minimising our waste to landfill.
For a copy of our Anti-Slavery and Human Trafficking Policy, click here. For a copy of our current Anti-Slavery Statement, click here.