International Women in Engineering Day, brought to us by Women's Engineering Society (WES) celebrates its 9th year in 2022. Since 2014, INWED has grown enormously, receiving UNESCO patronage in 2016 and going truly global the following year.
For 2022, we're looking towards the future, focusing on those who will change the industry for the better.
Women in engineering
As reported in March 2022 by Engineering UK, women make up 16.5% of all engineers, compared to 10.5% reported in 2010. This represents a 6-percentage point increase in the proportion of women in the engineering workforce.
The actual number of women working in engineering roles also increased from 562,000 in 2010 to 936,000 in 2021. (Useful Statistics, WES, June 2022)
Celebrating International Women in Engineering Day at JCA
Over the last few years, we have noticed an increase in the number of women applying for roles in our industry and we hope this trend continues.
To celebrate the International Women in Engineering Day, we asked a few of our female colleagues working across the business in different roles about their experiences of working in engineering/maintenance industry.
Brodie Price – Project Quantity Surveyor
"During my childhood, I grew up with a family of men in the Construction/Engineering Industry and there was rarely a woman in sight. Whilst the industry does still remain a male dominated industry, I have seen a major shift within the past 10 years and continue to do so.
There are so many roles to choose from Health & Safety Managers, Procurement Assistant, Contracts Managers to Quantity Surveyors. In fact, the majority of our commercial team are women!
I have found my place, not just within JCA, but within the Construction/Engineering Industry itself. Being a female hasn't hindered my opportunities, I am respected and praised as much as anyone else for my skills and abilities. I feel particularly proud of what I have achieved within this industry and hope to inspire more women to choose a career in Construction/Engineering."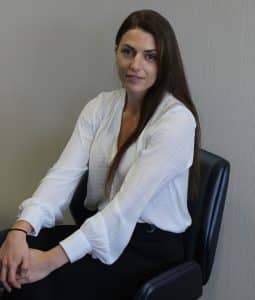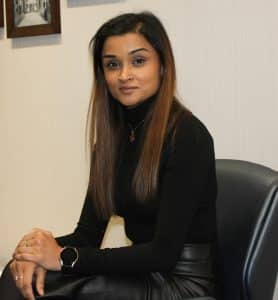 Olly Begum – Operations Support Manager
"As a woman working in a male dominated industry for the best part of 12 years, I have to say there have been some significant changes over the years. 
Initially when I moved into FM as admin support, it was quite clear that most women were office admin based and men were in higher or operational positions. I have personally seen my own sister struggle to get further. As more women's campaigns were coming into play, her company slowly started adapting to these changes and she is now an Account Manager managing a portfolio worth £10 million. I always look up to my sister and I'm very proud of her.
For me, as there has been more support in the engineering industry for women's opportunities, it has made the 'male industry' less scary to be in. It's important that we, as women, keep fighting for everything we can where equality is concerned, and that we don't settle for second best."
Gabrielle Duncan – Assistant Contracts Engineer
"At JCA, being the youngest and only female contracts engineer on the Projects division I thought I would be faced with a lot of stereotypical and domineering opinions from male colleagues, but in fact I've gained a whole support system and 50 new 'work-Uncles'. I often feel like the most respected person in any room.
My entry into the industry was through wanting to undertake a Health & Safety role by completing my NEBOSH in Managing Construction Safely. I felt like I needed to work 10x harder as a woman in a male dominated industry and became one of the youngest in the UK to complete this qualification.
My senior management at JCA are supportive and dedicated to shape me into an engineer in a Project Managing role. The industry has changed the stigma it once used to have. I feel very privileged being a part of the JCA team, the environment is friendly and truly rewarding."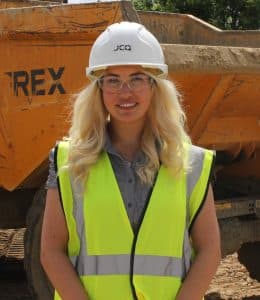 To find out more about International Women in Engineering Day 2022, visit the official website: http://www.inwed.org.uk/
To get involved on Twitter, search hashtags #INWED22 and #ImagineTheFuture
Want to know more about what it's like to work for JCA? Read our employees' testimonials here and find out more about what JCA stands for here.
About Women's Engineering Society
The Women's Engineering Society (WES) is an English charity, founded in 1919 at the end of the First World War, when women who had been employed in technical fields found it difficult, if not impossible, to continue working as engineers. A change in the law to return women engineers to the home just as their sisters were admitted into the civil service and legal professions, led to the establishment of WES by pioneering and influential women.
WES has worked tirelessly for over a hundred years to ensure equality for women in engineering. Today WES' mission is to support women in engineering to fulfil their potential and support the engineering industry to be inclusive.
Women: Support women to achieve their potential as engineers, applied scientists and leaders and to reward excellence.
Education: Encourage and promote the education, study and application of engineering.
Sustainability: Work with organisations and influencers to promote gender diversity and equality in the workplace and sustain the historic legacy and future effectiveness of the Women's Engineering Society.
You may also want to read: