This week, at JCA we are holding our first internal Employee Assistance Programme Awareness Week to increase the familiarity of our employees with the types of support and assistance available through our EAP, now in its sixth year.
Throughout the week we are sharing valuable information, tips and advice on different areas of support provided by our external EAP provider. The services include help with home and work life, physical and emotional health, wellbeing resources, self-help programmes, webinars and other.
Wellbeing at the core
At JCA, we fully recognise that mental and physical health and wellbeing are equally important and that work can have a potential impact on both.
We have an employee wellbeing policy that sets out and manages our obligations to maintain the mental health and wellbeing of our staff. The policy covers JCA's commitment to employee health, the responsibilities of managers and others for maintaining psychological health, health promotion initiatives, communicating and training on health issues, the range of support available for the maintenance of mental health, and organisational commitment to handling individual issues.
External employee assistance programme
JCA values the health and wellbeing of all our employees and recognises that balancing everyday life together with the requirements of work and home can create pressure for everyone. We aim to establish a positive health and wellbeing culture that includes awareness, understanding, effective processes and positive behaviour by employees at all levels.
As part of our commitment to health and wellbeing of our staff, we implemented an Employee Assistance Programme in 2016, delivered by an independent external organisation, which provides confidential support and guidance relating to personal issues via telephone and online advice, support and counselling services.
EAP support
Sometimes we may not know what support we might need until something comes up or a life event occurs, and at that time we may just need somewhere to turn to for advice or support.
Every day this week we will be focusing on a different area of support provided by the EAP, including:
Life advice and support – including legal, financial, family, relationships, technology, internet, bereavement and loss
Physical health – including health issues, addictions, sleep, exercise, weight loss and others
Emotional health – including anxiety, panic, depression and stress
Wellbeing resources – access to programmes, webinars, podcasts and other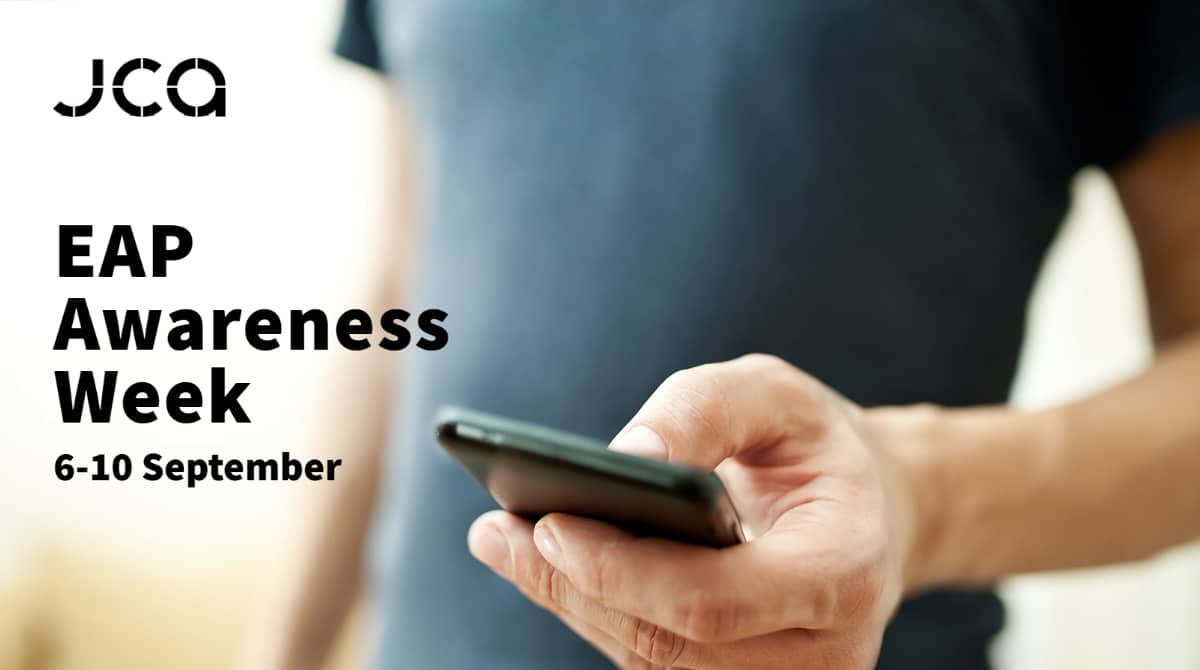 ---
Find out more: