International Women in Engineering Day 2020 takes place on Tuesday 23rd June and is an international awareness day to support, inspire, celebrate and raise the profile of women in engineering. It is an opportunity to draw attention to the careers in engineering for young people and to celebrate the achievements of women engineers.
The theme this year is #ShapeTheWorld, inspired by UNESCO's 17 Sustainable Development Goals. The UK National Commission for UNESCO is also this year's INWED partner.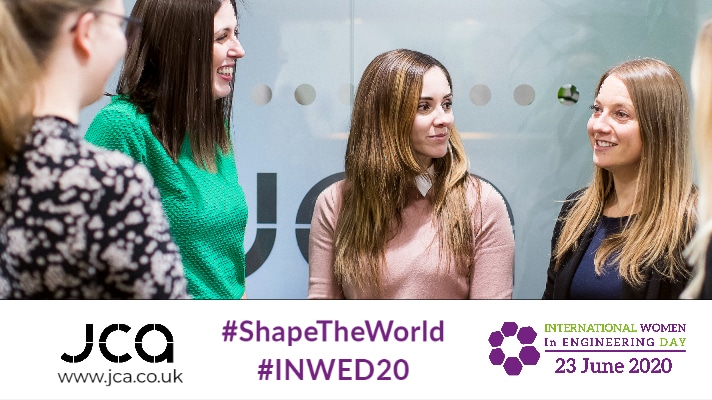 Celebrating women in engineering at JCA
To celebrate the International Women in Engineering Day, we asked a few of our female colleagues working in different roles about their experiences of working in engineering/maintenance industry.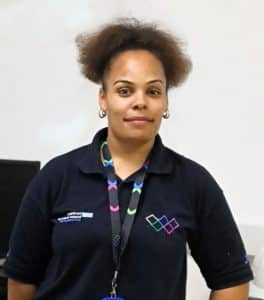 Kirsty Eyles, JCA Lead Water Technician at Chelsea and Westminster Hospital:
"Being the only female JCA engineer at the Chelsea and Westminster Hospital presents a great challenge and opportunity to break into a field underrepresented by women. Engineering is fun, challenging, innovative and fast-moving. It is about seeing a problem and being creative about solving it, then working together as a team to get the job done. It is about trying it out, and then pushing your idea that bit further…
I would encourage women who dare to take up a challenge and win, to risk entering a men dominated career field. In my experience, women often think they cannot do certain technical tasks when faced with something they have never done before, while men assume they can. When I look around me, I see women engineers in many fields: mechanical, electrical, structural, materials, software… Anything is possible."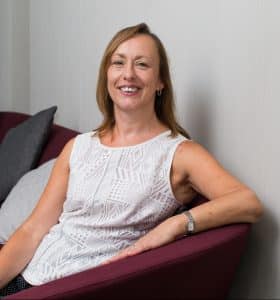 Tina McGennity, H&S Manager:
"I work on a number of construction and maintenance sites. Construction has always been considered 'a male dominated' environment but working at JCA, who employ two female Health & Safety managers, I am treated with respect and equality by everyone within the company, our contractors and clients.
In 2018 I won the SHP Biggest Impact Award for Health and Safety. This proves that women can excel in the industry and you can achieve your goals through hard work, dedication and commitment."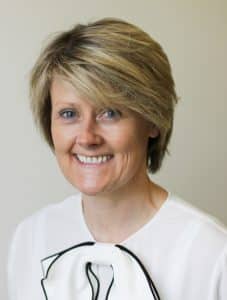 Anna Stillman, Commercial Manager and Company Secretary:
"Dealing with commercial and contractual issues, I'm not on the front line of engineering and maintenance but, having worked in this sector for many years, I can honestly say that I don't think about being a woman in a male dominated sector.
My perception is that the work I do is more important to my colleagues, customers and others I deal with than my gender."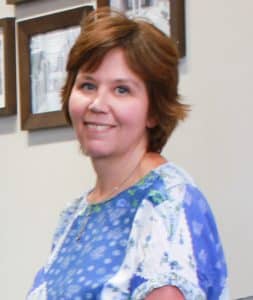 Andrea Baxter, Administration Manager:
"I've been working as business support to the engineering sector from around 2011.  Yes, the engineering industry is a male dominated sector, but there have always been a few women interspersed, like diamonds in the sand. They can be rare, but it has always been good to see them, passionate about what they do and excelling at their jobs.
To see more women slowly moving into the engineering sector is really exciting – It has always said to me that you can be anything you want to be."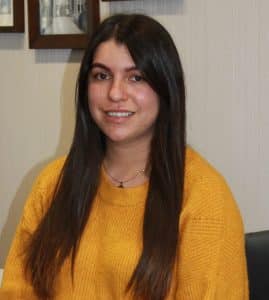 Pippa Dimsdale, Contracts Manager, MSD division:
"As a woman rising through the ranks in a "male dominated industry", I have been pleasantly surprised by how accepting my male peers have been and how they have aided me to achieve success. I don't feel like being a woman has hindered me in anyway, if anything, it encouraged me to work harder and show the industry that woman can offer so much with the right training and knowledge.
I would encourage any young females considering a role in the industry to take the jump as the rewards of working in a fast-paced, ever developing industry far outweigh any challenges!"
To find out more about International Women in Engineering Day 2020, visit their website: http://www.inwed.org.uk/ 
The everywoman network have provided a list of free to access resources to support International Women in Engineering Day include a selection of articles, webinars and other assets and you can access it here.
To get involved on Twitter, search hashtags #INWED20 and #ShapeTheWorld
Want to know more about what it's like to work for JCA? Read our employees' testimonials here and find out more about what JCA stands for here.