JCA is celebrating its 16th anniversary this month! 
JCA was incorporated in 2004 by a team of engineers with a wealth of experience within the building engineering services sector, data centre and critical services sector and air conditioning product manufacturing industry. Over the many years the company has grown, not only by reaching out and forming new and evolving client relationships, but also by understanding the need for change and to ever improve the service level provision, the need to excel beyond client expectation and to adapt to changes in markets and sectors in which JCA operates.
Today, JCA is a multi-disciplinary, engineering led organisation providing services to a diverse range of business sectors and end user clients. The company has many facets, not just delivering a broad spectrum of our "design build maintain" services, but also managing and mitigating client specific operational risks, particularly in operational and critical environments, such as data centres and hospitals.
We are incredibly proud of what we have achieved over the last 16 years and would like to take a moment to thank all our staff, clients and supply partners for the continuous support they have shown us, especially during the current coronavirus pandemic.
This year we may be celebrating apart, nevertheless we are thrilled to be able to share this milestone with you and already look forward to next year's celebration!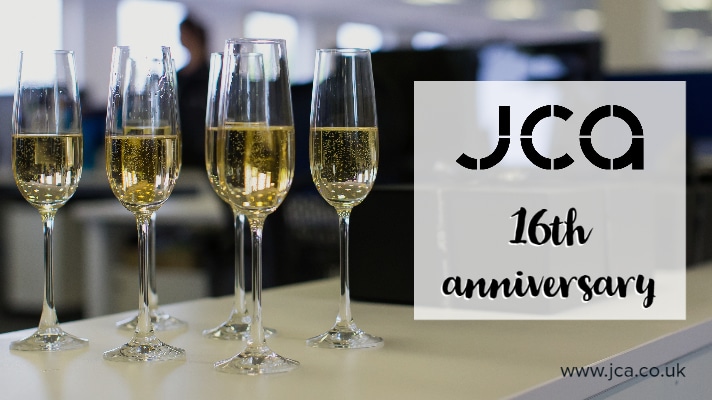 —————————————————————————————————————————————————————-
You may want to read: