JCA is pleased to announce that we have achieved Gold in the internationally-renowned RoSPA Health and Safety Awards 2020.
The winning of the RoSPA Gold Award for the third consecutive year is a testament to the great culture and commitment that JCA has an organisation towards health and safety.
In 2019 JCA was also awarded the coveted RoSPA Health at Work Award, a specialist major trophy presented to entrants demonstrating the best management of Health at Work and a true and obvious dedication to the welfare of all the staff.
Safety on sites
Our culture of safety first ensures that the highest standards of safety are adopted on all sites to protect our teams, clients, subcontractors and the general public from risk and harm.
At JCA we have a proactive approach to safety inspections which are carried out by all management levels to continually enhance the safety culture within the business. All our subcontractors are vetted through Alcamus SafeContractor scheme to demonstrate commitment to sustainable and ethical practices.
Employee training and wellbeing
At JCA we value the health and wellbeing of all our employees and we want to provide them with the best possible working environment.
Our Core Health & Safety Training is licenced by IOSH and we are on the IOSH data base of approved training providers. We ensure all personnel are continually up to date with latest information available.
We also support and welcome work experience students to provide them with a valuable insight into 'work within a working environment'.
As part of our continued development of JCA's culture towards health and wellbeing in the workplace, we invited JCA employees across the business to volunteer to become Health and Wellbeing (HWB) Champions. The Champions help implement and support wellbeing and mental health as well as the ongoing programme at JCA, through raising awareness of wellbeing, promoting healthy lifestyles and positive mental health. We also have trained Mental Health First Aiders and use external providers for specialist referrals.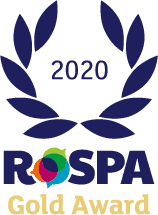 JCA will be officially presented with the RoSPA Gold Award during the official RoSPA Awards Presentation in London on Tuesday, September 8.
To find out more about how we manage our health and safety, quality and environment, visit our HSQE page or get in touch by emailing us at info@jca.co.uk