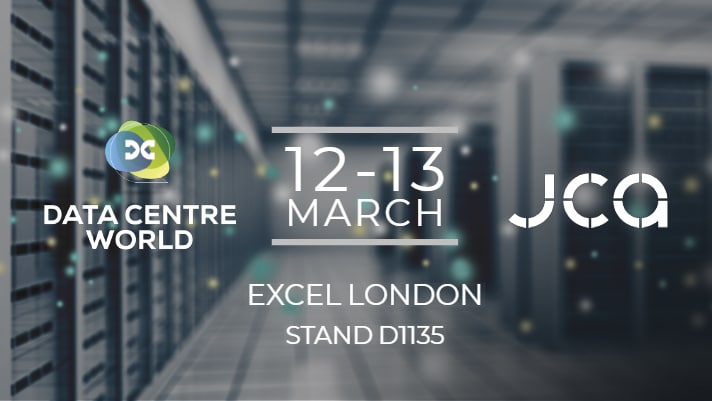 JCA is back at Data Centre World 2019!
Join us at the UK's largest independent data centre event. Data Centre World is attended by over 20,000 visitors, hundreds of leading data centres and technology providers and best practitioners.
We will be exhibiting at stand D1135. Come and join us to discuss how our services could help with your next data centre project.
We had some fantastic successes in 2018 within the data centre sector that we would like to celebrate with you!
In April JCA was shortlisted for the 2018 DCS Awards in the category 'New Design/Build Data Centre Project of the Year' for the design and build of Kao Data London One, the first of four data centres on the Kao Data Centre Campus.
Later in the year, together with Kao Data, we were shortlisted for the prestigious global DCD Awards 2018 in the category 'Design Team of the Year' which recognises the achievements of the architects, engineers and contractors that design and build data centres.
This year we are already busy working on new exciting projects for existing and new clients in the data centre sector.
Visit us at stand D1135 to find out how our in-house services could help with your next project. We hope to see you there!
Click below to register for your FREE ticket or head over to Data Centre World website.