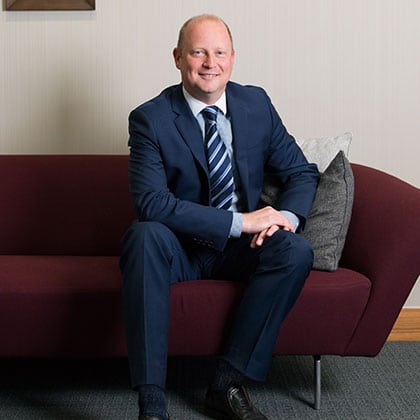 ---
Key Skills
Group strategy
Business development
Corporate governance
---
Qualifications
Indentured apprenticeship in mechanical & electrical engineering
HND in building services engineering
---
'A natural team leader, with an understanding of our clients' needs; problem solving and attention to detail are among his key skills'
Ian is one of the founding directors of JCA. As chairman, he has overseen the growth of the company from its formation in 2004, to its current position as an extremely successful building services provider.
With over 25 years experience in the mechanical and electrical industry, Ian began his career with British Aerospace, where he served a five year mechanical and electrical engineering apprenticeship. During his time, Ian worked at the cutting edge of engineering, gaining experience within critical environments including clean room and hybrid semiconductor build facilities, data centre and process engineering environments, specialist military engineering facilities and commercial and industrial building services engineering.
It was while he was based at British Aerospace that Ian progressed from project engineering to contract management, with many FTSE and blue chip clients under his supervision. He managed specialist engineering teams on a vast number of engineering systems, with involvement in review, design, development, build and operation and maintenance of building engineering services. The experience of working at all levels placed him in an excellent position to manage the JCA structure, where he has responsibility for directorship and governance of all aspects of the business.
Ian is involved in the everyday running of the company and management of major contracts. His practical and involved approach ensures that key clients have contact with the top level management of JCA and he is supported by the high calibre management team which he has established.
A natural leader, Ian also counts understanding client needs, problem solving and attention to detail among his key skills. His colleagues rely upon his focussed and driven approach to business and value his knowledge of the sector.