This year's theme for the National Apprenticeship Week, taking place 8-14th February, is 'Build the Future'. The campaign celebrates the diversity of opportunity and value that apprenticeships bring and how they can help individuals and employers build their future.
Train, retain and achieve
Becoming an apprentice allows young people to increase their confidence, skills, knowledge and start them off to some incredible careers, but from a business perspective, there are just as many benefits to employing an apprentice.
The growing skills gap in the engineering industry is a worry. In the February 2020 issue of the Facilities Management Journal, JCA discussed how we found, trained and motivated our staff to ensure continuation of services in the years to come. Offering an apprenticeship helps fill the skills gaps, upskill and revitalise the workforce to ensure the business is future proof and future ready.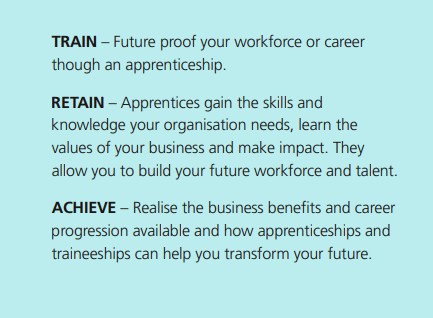 Build the future
At JCA we are passionate about what we do and the diversity of our people. We support apprenticeships as they assist our talent strategy and allow us to recruit, retain and develop those who want to progress their careers and be equipped with skills for life. We ensure that both the educational and work activities are planned well in advance for our apprentices, so that joining us is a great experience.   
Introducing apprentices to all areas of the business and ensuring that all expectations are achieved are vital in the first few months to continue with the development of our new employees. It is a momentous journey and a great opportunity so we heavily invest our time and resources to create the best possible outcomes for our apprentices. 
Meet our apprentice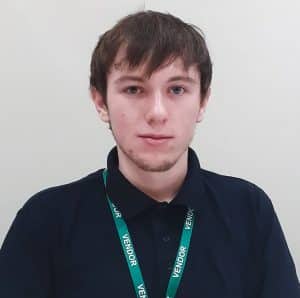 To celebrate this year's National Apprenticeships Week, we caught up with Sebastian Jordan, our Building Services Apprentice to find out why he decided to start an apprenticeship and how he's been enjoying it so far.  
Seb works as an engineering apprentice at a resident maintenance site, a large clinical laboratory in Cambridgeshire. 
What made you want to start an apprenticeship in the first place? 
I wanted to gain experience not only in a classroom setting, but also through training at work and working on tasks in real life. This helps because through the work itself, rather than in lectures, I wanted to get a wider understanding of maintenance engineering and first-hand. 
And why did you decide to choose JCA?  
I chose JCA because I was given the opportunity to speak with two JCA employees at a college apprenticeship fair. This helped me to get an insight into what engineering maintenance was about. I was really interested after talking to them and was encouraged to apply for the job. I decided the position was right for me after studying JCA more, as I was interested in what JCA does and the kind of services they provide.  
What was JCA's communication like prior to you starting your apprenticeship? 
Prior to starting the apprenticeship, I had strong communication with the HR team and my line manager, I was kept updated and was warmly welcomed. JCA ensured that I felt prepared and that I knew what I would have to do to start working. 
This year is unlike any others. What does the structure of your college learning look like at the moment?  
Our learning is delivered online by our teachers due to the current pandemic. They will talk to us through units and present PowerPoints with the information necessary for assignments to be completed. Each assignment has questions of knowledge that need to be answered before signed off. This ensures that you have a good understanding of a unit before you move on to the next one. When the college starts back up, we will have the ability to complete our practical units using different machines, such as mills, lathes, grinders, welders. 
How did you enjoy the experience on-site before starting the college course? 
Before starting college, being on-site helped me to get a head start and learn procedures and how things work. This was aided by building good relationships with my peers that encouraged me to work well with them and develop a lot of practical skills. As I had the mindset to learn more, it also made sure I was well prepared and organised to start college. 
If you are interested in becoming an engineering apprentice or would like more information on the apprenticeships scheme, get in touch with us – careers@jca.co.uk 
For current vacancies and opportunities, including apprenticeships, please visit our Careers page. 
For more information about JCA and our services, head over to Our services section. 
To find out more about apprenticeships, visit the government's website – Apprenticeships.