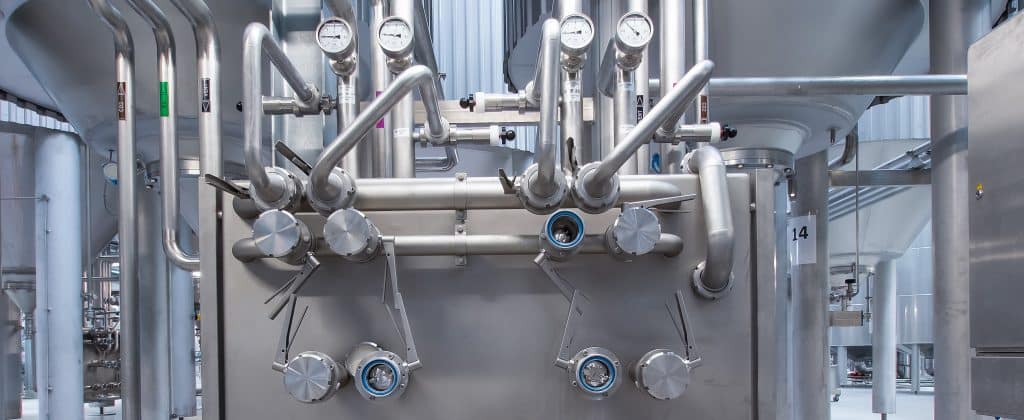 JCA provides onsite residential and mobile mechanical and electrical maintenance services. This includes owners and occupiers of commercial office space, as well as high grade buildings containing critical infrastructure, such as data centres and manufacturing facilities.
Trusted by a diverse range of clients, across many business sectors, we deliver the highest quality support to critical operational facilities.
Our team provides a skilled and professional service which is reflected in the company's growth and success. This is due to an absolute commitment to our clients. By taking the time to understand each customer's unique requirements and business drivers and adopting an approach of partnership in everything we do, we tailor maintenance packages to suit each business's specific needs.
We provide 24/7 reactive and planned preventative maintenance services across a range of market sectors including banking and finance, industrial, commercial, pharmaceutical and retail.
Where the business has a high dependency on mission critical facilities and services, many of our clients appreciate the security of having a JCA resident engineering team permanently onsite.
The team is responsible for maintaining and overseeing the head offices of a number of blue chip companies in the City of London, West End and the South East. These include contracts held with landlords, clients and tenants.
By having qualified engineering professionals, familiar with all aspects of a site's mechanical and electrical infrastructure and working practices, on hand at all times, the risk of system or facility down time is reduced and continuity of operation is maximised.
JCA's mobile engineering service provides a cost effective way of maintaining a building's mechanical and electrical services to the very highest standards.
The JCA Maintenance mobile engineering team has a detailed knowledge of building services, mechanical and electrical engineering, air conditioning and refrigeration (HVAC).
JCA invests significantly in its mobile engineering team with regular training to ensure up to date product and regulation knowledge is maintained. All JCA engineers are covered by Refcom Elite and the Air Conditioning and Refrigeration Industry Board (ACRIB) and have achieved the latest F-Gas safe handling qualifications.
A planned preventive maintenance programme (PPM) is essential to ensure the safe, efficient and optimal operational performance of engineering systems.
Inadequately maintained facilities result in increased energy bills and expensive repairs when things go wrong. Regular planned preventative maintenance ensures that equipment remains in sound operable condition. PPM minimises the risk of downtime in your business and maximises the operational lifespan of your equipment.
As part of our service, we complete an asset verification exercise and review and create a planned preventative maintenance schedule. This enables our clients and our contractors to see, at a glance, the extent of their planned preventative maintenance needs.
In the event of an emergency situation, it is vital that you have confidence in your maintenance provider. The JCA team will respond to any issue quickly and effectively to ensure a positive resolution.
We appreciate the fundamental importance of responsiveness and we provide our clients with the assurance of a 24/7 help desk, staffed by a team committed to providing the highest levels of care and attention. No matter what time of day or night, clients can be confident that JCA will be there to support their business.Our advanced help desk and transparent reporting of SLA adherence means that our clients can always see our progress and performance. For smaller jobs, our services team can deal with any job quickly and efficiently, ensuring minimum disruption. Our team is insured, certified and has been fully trained in workplace health and safety regulations.
JCA's 24 Hour maintenance call-out number is 01438 847 022.
At the heart of JCA's operation is a state of the art customer service help desk, linking customers to our teams, enabling efficient deployment of resources and fast issue resolution.
The help desk operates on a sophisticated works management system, coordinating all the planned and reactive activity, involving thousands of visits every week. We are continually investing in our system capabilities to ensure maximum efficiency of operation and support for our clients.
JCA's 24 Hour maintenance call-out number is 01438 847 022.
Our clients trust us to manage the diverse range of specialist subcontractors for the maintenance of specialist plant and equipment. By managing subcontractors on behalf of our clients, we are able to provide a single point of contact backed up by consolidated and coherent reporting.
The principle of operating customer sites and buildings under an integrated facilities management contract is simple. There is one point of contact, one invoice and a seamless delivery model for all services through one supplier. It allows clients to cut costs, streamline procedures, free up time and reduce administration effort.