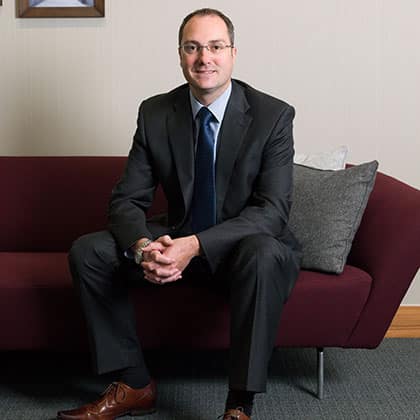 ---
Key Skills
Business strategy
Client relationship management
Technical expertise
---
Qualifications
HNC in mechanical engineering
MBA in business & financial strategy
---
Tom Absalom
Managing Director, Engineering
'Uses business acumen to good effect, making invaluable contributions to the strategic governance of JCA'
As a managing director, Tom uses his business acumen to good effect, making invaluable contributions to the strategic governance of JCA. He is responsible for all critical cooling systems projects and has over 20 years experience of delivering cooling solutions to the data centre industry.
Before joining JCA, Tom served a technical apprenticeship with a leading global close control air conditioning manufacturer. He worked in the design office and export sales before taking on the role of regional manager for the London and South East office, with responsibility for approximately one third of the company's £35m turnover. Tom's career path has covered design, sales and contracting, while working both directly and indirectly for
prestigious clients.
At JCA, Tom has responsibility for the delivery of the JCA Engineering division business plan. He heads up the function which specialises in business critical infrastructure for data centres, laboratories and other high availability processes. He oversees building services projects across a range of industry sectors, including banking and finance, commercial development, pharmaceutical and government projects.
Tom led the design, development and installation of the highly commended Echo High Efficiency IT Cooling System (Echo). He headed the team which designed and implemented the first global installation of Echo for Illumina, a leading technology company in the field of genome sequencing. Tom directed the design, installation and commissioning of one of the largest high density IT cooling systems for a global insurance company in Europe.