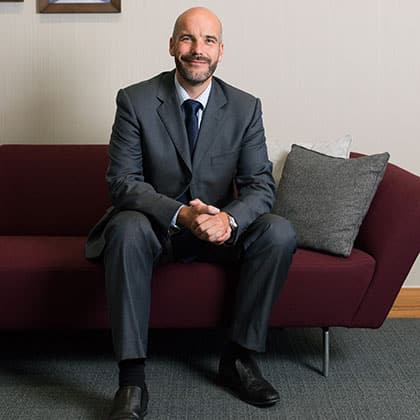 ---
Key Skills
Business development
Contracts management
Company directorship
---
Qualifications
BTEC ONC Mechanical engineering
BTEC ONC Refrigeration & air conditioning
---
Dean Cocklin
Director, Engineering
'A blend of financial acumen and people skills and an effective negotiator with clients and suppliers'
Dean is a director of JCA's engineering projects division, having originally joined the company as a contracts manager and has over 30 years' experience in the industry.
Dean began his career as a service and commissioning engineer, after completing a five-year indentured apprenticeship in air conditioning and refrigeration. He then diversified into mechanical and electrical services, where he worked for 10 years before moving into contracts management.
Dean is responsible for overseeing company operations, including the contract management process, from logistics to programming and financials. This entails supervising contracts managers, subcontractors and other suppliers. He provides advice to clients and JCA teams at the planning stage of new projects, including feasibility and estimating for budgets. Dean has been instrumental in implementing continued improvements to our project management delivery.
Dean's blend of skills are well utilised at JCA. When working on critical projects, he couples excellent attention to detail and organisational ability with the capacity to identify risks and solve problems. A blend of financial acumen and people skills make Dean an effective negotiator with clients and suppliers. Dean has directed projects across a range of sectors, including pharmaceutical, petrochemical, banking, insurance and accountancy.
Projects cover full mechanical and electrical fit outs of offices, data centres and plant replacements; many of which are designated as client critical works, where management of risk and client operations are paramount.